Welcome!

Whether you are new to our website or a returning friend, we encourage you to connect with us at East Gate Christian Center. We invite you to worship God with us on Sunday mornings and draw closer to God through our adult bible studies on Wednesday evenings. If there is a need in your life, we want to pray with you! If you need fellowship and understanding - you will find us compassionate and supportive. We love God and we love you!

Susan Dewbrew
Coming to East Gate: Sunday, June 10th
During the 10 a.m. Morning Service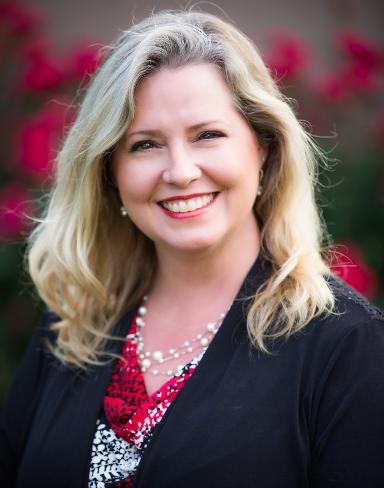 Susan Dewbrew is a gifted and passionate teacher. She has an amazing tenacity for seeking truth and dispensing it with love and clarity. As much of an intellectual as she is a nurturer, she has a keen ability to instruct and encourage every believer in the fulfillment of their own personal calling and destiny.
Susan honestly believes that God not only wants the Church to change the world for the better, but also that He is empowering all believers to do just that. She has a vision to see individual lives so transformed that the kingdoms of this world become the Kingdom of our Lord. Like Joan of Arc of old, Susan wants to see God's Army rally together and unite the nation to drive out the enemy and install the rightful King on the throne. You will often hear her say, "together we can do it!!"
​Prior to opening her 'tent-making' business in real estate, Susan was on staff at Convergence Church in Fort Worth, Texas as a Ministry Strategist where she also founded and led their Healing Rooms ministry. She is serious about seeing people healed physically, emotionally, spiritually, intellectually, relationally, and financially.
​Susan is never far away from a good cup of coffee and never too busy to encourage someone in the Lord. She values her Bible education even above her Bachelor of Arts degree obtained from the prestigious and historic Washington College in Chestertown, Maryland.
​She is madly in love with her husband Gregory. Together they have four amazing children and three grandchildren who have Gramma and Pops right where they want them!
Worship Service: Sunday 10:00 am
We have toddler nursery 18 month to 3 years old. The older children worship with their parents and ages 4-8 are dismissed during the offering for children's church.
Wednesdays offer:
Revive Youth Ministries at 6:30 pm in the auditorium for Senior & Junior High. Adult Bible Study at 6:00 pm in the conference room. Kids ages 4-12 at 6:00 pm in the children's room.
Our Mission:
"To lead and equip God's people to Salvation, Discipleship, and Evangelism. Working and interacting locally, regionally, and internationally, through partnership within the body of Christ within Freeport, to be an agent of unity towards Revival and Renewal, and inviting a outpouring of God's sovereign move according to II Chronicles 7:14."
Our Vision
"To reach the city of Freeport, this region, and the world with the Gospel of Jesus Christ - through personal and corporate evangelism, discipleship and mission. To train and equip the people God gives us in unity, in the faith, and in Holy Spirit power. To recognize the uniqueness of one under with Christ as the head. Developing relationships locally, regionally, and internationally with like-minded ministries for the advancement of the Kingdom of God in the earth according to Mathew 28:18-20."
Please enjoy the sermons that are available to you
on the sermon page. Our prayer is that they bless you and draw you to the loving heart of God! If you would like to partner with our ministries financially, we welcome your generosity!