Welcome!

Whether you are new to our website or a returning friend, we encourage you to connect with us at East Gate Christian Center. We invite you to worship God with us on Sunday mornings and draw closer to God through our adult bible studies on Wednesday evenings. If there is a need in your life, we want to pray with you! If you need fellowship and understanding - you will find us compassionate and supportive. We love God and we love you!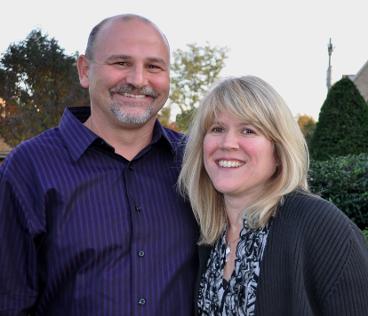 Pastor Steve and Linnea Barr
Pastor Steve has been a Pastor in this community and surrounding area for over 30 years. Pastor Steve and his wife, Linnea, live in Freeport and have raised their six children here. Pastor Steve is faithfully, and lovingly involved in the spiritual welfare of the people and families of this area and Linnea is part of the Worship Team and joyously sings of her passion for Jesus.

Jesus Meets Satan (Bill Kurtz) 3-19-2017.mp3
Please enjoy the sermons that are available to you on the sermon page. Our prayer is that they bless you and draw you to the loving heart of God! If you would like to partner with our ministries financially, we welcome your generosity!


Our Vision
"To reach the city of Freeport, this region, and the world with the Gospel of Jesus Christ - through personal and corporate evangelism, discipleship and mission. To train and equip the people God gives us in unity, in the faith, and in Holy Spirit power. To recognize the uniqueness of one under with Christ as the head. Developing relationships locally, regionally, and internationally with like-minded ministries for the advancement of the Kingdom of God in the earth according to Mathew 28:18-20."
New!
Take My Hand Ministry

check out the website at
www.takemyhandministry.com
Worship Service: Sundays 10:00 am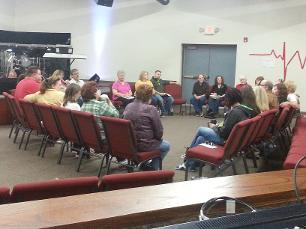 We have toddler nursery 18 month to 3 years old. The older children worship with their parents and ages 4-8 are dismissed during the offering for children's church.
Wednesdays offer:
Revive Youth Ministries at 6:30 pm in the auditorium
for Senior & Junior High.
Adult Bible Study at 6:00 pm in the conference room.
Adult Discipleship Group at 6:00 pm.
Kids ages 4-8 at 6:00 pm in the children's room.
Kids ages 9-11 at 6:00 pm in classroom A.
Mondays:
In Focus-In The Furnace: Intercessory Prayer at 6:00 pm.